ACHEMA: Priorclave to launch autoclave teach-in guide
Will also show examples from its autoclave range
In addition to launching a step-by-step guide to choosing an autoclave, Priorclave will show samples from its autoclave range
In addition to a number of laboratory autoclaves on show from Priorclave, the company is expected to launch a new step-by-step guide to choosing an autoclave.
Priorclave is also showing examples from its mid-size front-loading autoclave which has a cylindrical 150-litre capacity chamber, a compact 60-litre top loading vacuum model and another larger top-loading laboratory model. The company says they typify the consistent build quality that is maintained across the entire Priorclave laboratory autoclave benchtop, top and front loading and pass-through models available in a choice of cylindrical and rectangular chamber designs.
The autoclaves are constructed with frames and panels coated in a tough epoxy finish that is proven to reduce bacterial growth and is effective against MRSA, E.coli, Listeria, Legionella, Campylobacter, Salmonella, Pseudomonas and more than 50 other species, thus helping to eliminate cross contamination in sterile containment labs.
Visitors to the stand will also see first-hand, how using push-button technology programming of sterilising settings (temperature and time) is safe, secure and easy.
For those awaiting the new free teach-in guide, Achema will be the earliest opportunity for prospective autoclave purchasers to collect their copy; more details will be released just prior to the opening of the exhibition on how copies can be obtained.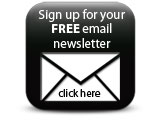 Hall 4.2 Stand D37
Companies