ALK and UPPI enter glass vial agreement
The vials are available in a range of sizes and are assembled, sterilized and tested in ALK Life Science Solutions' manufacturing facility in Oklahoma
ALK Life Science Solutions and UPPI have entered into a three-year partnership to provide glass vials to UPPI members providing unit dose radiopharmaceuticals and positron emission tomography (PET) manufacturing of radiopharmaceuticals for use in nuclear imaging tests and treatments.
As part of the agreement, UPPI members, including independent and university-based pharmacies, may purchase sterile empty vials from ALK. The company specialises in the production of sterile empty vials, which are made from Type 1 Glass USP Borosilicate with latex-free chlorobutyl stoppers.
The vials are aseptically assembled in an ISO 5 (class 100) cleanroom and include an optional FluroTecs barrier film for an extra layer of security, lowering the risk of impurities or medicinal degradation.
"ALK Life Science Solutions is proud to partner with UPPI to provide high-quality glass vials domestically to pharmacies and patients across the country," said Todd Purdy, Director of Business Operations, ALK Life Science Solutions. "Through this strategic partnership, we will be able to help independent pharmacies improve purchasing, allowing cost conservation and reduced expenses and ultimately, aid patient access to vital medicines."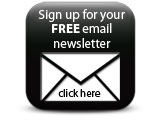 "Through our partnership with ALK, we will be able to strengthen vital vial needs in an environment of regulatory changes related to radiopharmaceuticals," said John Witkowski, President, UPPI. "Our members face increasing costs and our partnership with ALK helps to deliver radiopharmaceuticals patient doses, which will provide a healthcare benefit."
Companies