AMRI realigns global operations to enhance continuous supply chain for customers
Contract Manufacturing | Packaging
US contract manufacturing and packaging company makes a number of promotions
Albany Molecular Research (AMRI) has made several changes to its global business operations with the aim of improving continuity from early development to commercial supply and accelerate its global growth.
Steven Hagen, Senior Vice President of Manufacturing and Pharmaceuticals, will head AMRI's global operations infrastructure. With this change, the company says it has improved line-of-sight of all global operations across all of its service offerings and locations.
George Svokos, Senior Vice President Sales and General Manager-API, has assumed responsibility for a newly created Commercial function as Chief Commercial Officer, which comprises Sales and Marketing, Project Management and Supply Chain under one roof. Svokos will also continue to spearhead AMRI's integrated API Manufacturing offering that includes Chemical Development and Large Scale API Manufacturing.
In tandem with this realignment, AMRI has promoted Milton Boyer to Senior Vice President of Drug Product Manufacturing, from his former role as VP of Parenterals. Boyer's expertise from OsoBio (acquired by AMRI in June 2014) will be applied across all phases of Drug Product, which spans Pre-Formulation and Formulation Development through to Late Phase and Commercial Parenteral Manufacturing.
Christopher Conway has stepped up to Senior Vice President of Global Sales and Marketing, and is responsible for all global sales, marketing and customer operations functions. Conway, who joined AMRI in 2008, was most recently Vice President of Global Sales and Marketing. Before joining AMRI, he held sales and leadership positions of increasing responsibility at Johnson and Johnson.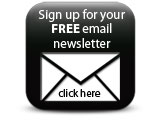 To effectively support the growing interface between Chemical Development and API, Rajesh Shenoy has been promoted to Senior Director of Global Chemical Development. Shenoy has been with AMRI since 1998 in various roles of increasing responsibility, most recently as Senior Director of Global Project Management.
Featured Companies