A new approach to heparin production
Concerns about pharmaceutical supply chain security in the wake of several contaminated medicines scandals have led Tönnies and Pharma Action to team up to apply established food traceability systems to the manufacture of heparin products, reports Hilary Ayshford
The pharmaceutical industry supply chain has always been a prime target for counterfeiters and suppliers of substandard and adulterated products. One of the most serious incidents in the past decade was the contamination of raw heparin stock, which is derived from pigs' intestines, imported from China. This caused many deaths and led to a major recall of the injectable anticoagulant by the US Food and Drug Administration (FDA) and other authorities in Europe, Australia and New Zealand.
The heparin contaminant was identified as an 'over-sulphated' derivative of chondroitin sulfate, a closely related substance obtained from mammal or fish cartilage and often used as a treatment for arthritis. Since over-sulphated chondroitin is not a naturally occurring molecule, costs a fraction of true heparin starting material, and mimics the in vitro properties of heparin, the contamination was almost certainly intentional rather than an accidental lapse in manufacturing. The motivation for the adulteration was attributed to a combination of cost effectiveness and a shortage of suitable pigs in China. Further investigation led to the facility of Baxter's Chinese heparin supplier, Changzhou SPL.
Concerns about pharmaceutical supply chain security have since given rise to a number of voluntary schemes, such as Rx-360 and Excipact, as well as national legislation and the European Union's Falsified Medicines Directive, requiring serialisation of all drug products from point of manufacture to point of use.
Full traceability
Furthermore, the US FDA and the European Medicines Agency now require 100% traceability of heparin back to the animal from which it originated. The diverse and convoluted supply chains make this a major challenge, but German company Pharma Action is taking the lead and fully addressing the key safety concerns by applying a new approach to infrastructure and processing, allowing for a modern, streamlined, transparent and easily controllable process.
The company has developed an improved production concept for the extraction and purification of heparin that provides much better safety and traceability by achieving the full vertical integration of all aspects of the heparin supply chain, providing complete oversight from pig slaughter through to pure API.
Based in Berlin, Pharma Action has been active in the pharmaceutical market for more than 25 years. The company produces heparin APIs at its location in the Innovationspark Berlin-Wuhlheide, as well as trading in a diverse portfolio of heparin products. Pharma Action also provides cGMP production consultancy services to manufacturers, specialising in process technologies for heparin production.
In May 2012 Tönnies, the single largest pigmeat producer in Europe, acquired a controlling stake in Pharma Action. The move gave Pharma Action exclusive access to the pig intestinal mucosa produced from more than the 15 million pigs that are slaughtered every year at Tönnies Group's three German slaughterhouses in Rheda-Wiedenbrück, Weissenfels and Soegel.
Tönnies is a leading global multi-tier food industry business whose core activities are centred on the slaughtering, butchering and processing of pigs, sows and beef cattle. With its headquarters in Rheda-Wiedenbrück, Tönnies employs approximately 8,000 people across eight production facilities – seven in Germany and one in Denmark.
The origin of each animal, and therefore its mucosa, is fully traceable back to individual farms
The origin of each animal, and therefore its mucosa, is fully traceable back to individual farms, with whom quality contracts exist and where such things as the animal's health, diet, medication and suitability for human consumption are documented. The slaughter and mucosa harvesting is carried out under GMP guidelines.
This is in marked contrast to existing processes in China, which currently supplies some 70% of global heparin demand. Heparin is produced via an enormous, complex network of pig farmers, slaughterhouses, small, family-run crude Heparin extraction companies or 'workshops' and larger production companies (heparin consolidators) that process crude heparin for export.
Typically, pig intestines – mostly deep frozen – from thousands of farmers and slaughterhouses are purchased and then processed by the workshops. These workshops are often run and managed by small farmers and are currently exempt from regulatory oversight by the China Food and Drug Administration (CFDA). The farms, slaughterhouses and workshops that supply raw materials and batches of crude heparin to the consolidators are not legally required to operate according to Chinese cGMP.
Furthermore, it has also been reported that China imports significant amounts of raw material from European pigmeat producers. Consequently crude Heparin production in China is largely unregulated.
The pigs that end up in the three Tönnies German slaughterhouses come from approximately 23,000 farms approved by Tönnies and audited on a regular basis with regard to animal welfare, housing, health, medication, nutrition and environment.
Every pig is scanned and registered in the data system; the registration number of each individual animal is carried throughout the entire production process
The key focus is on traceability. The company has installed a system in which every pig is scanned and registered in the data system. The registration number of each individual animal is carried throughout the entire meat production process and identifies both the animal and the farmer who supplied it. The recording of the data takes place at the time of slaughter and is linked to the results of a veterinary inspection both ante and post mortem.
Tönnies therefore provides a direct link from the farm where the animal was raised, through quality control both before and after slaughter to the meat at the end of the supply chain. The ante and post mortem veterinary health certificates available for every animal enable Pharma Action and its customers to handle each GMP critical aspect in detail, avoiding all issues that can affect the quality and the safety of both Pharma Action's APIs and the finished products of its customers.
'The information that the consumer gets when he buys a meat product from Tönnies at the point of sale in the supermarket is also carried on to the crude heparin manufacturing at our site at Rheda-Wiedenbrück,' explains Erol Isim, Founder and Managing Director of Pharma Action. 'All that information is available when we process product into the API. Each batch is traceable to one of 23,000 farmers, three slaughterhouses and one crude heparin factory and one API factory.'
In August 2013 the Tönnies group and Pharma Action embarked on a joint venture to produce the crude material for the anticoagulant heparin in a specially designed production plant. The factory, which is scheduled to be fully operational by the end of the second quarter of 2014, will produce crude heparin in the industrial area of Aurea near Rheda-Wiedenbrück, Germany. Once it is working at full capacity the new factory will process in excess of 30% of Europe's traceable mucosa for heparin production.
A visualisation of the new production plant
In phase one it will have an installed capacity to handle 30,000 tonnes of mucosa a year, representing 14,000kg of crude heparin. Moreover the site has been designed on a modular basis to allow for future expansion.
The capacity of Pharma Action's state-of-the-art production site in Berlin has also been recently expanded to process the annual crude heparin output from the Rheda-Wiedenbrück site, projected to be in excess of 10 tonnes of heparin API.
The maximum distance the harvested mucosa has to travel to be processed is around 370km
Thanks to the proximity of the new crude Heparin production site in Rheda-‐ Wiedenbrü̈ck to the three Tönnies slaughterhouses, the maximum distance the harvested mucosa has to travel to be processed is around 370km. This means that product is shipped on a daily basis to the processing site, ensuring the freshness of the mucosa and maximum heparin yield.
The new mucosa processing plant will be the most modern, efficient and environmentally friendly in the world and will create 20 new jobs in Rheda-Wiedenbrück. It will feature a combined heat and power generation system that will reduce projected energy costs by approximately 60%. Furthermore, recycling of process waste material and recovering high value byproducts will enable the facility not only to reduce its environmental footprint, but also to contribute to cost-effective production.
The fully automated factory, which will include cleanroom facilities, covers an area of some 3,100m2. Manufacturing will follow the appropriate GMP regulations and guidelines. The resulting crude heparin will be transported to Pharma Action's production site in Berlin for the further refinement of the intermediate into purified heparin API, again following the requisite FDA/EU GMP regulations and pharmacopoeias.
Unique production chain
'A globally unique production chain is created with the construction of the factory and our stake in Pharma Action: from the slaughtering through to the production of the basic material until the additional refinement everything is handled within the Tönnies group,' says CEO Clemens Tönnies. 'With its closed, highly controllable supply chain, Pharma Action offers pharmaceutical manufacturers and patients worldwide a unique proposition: 100% traceability and consequently security of heparin active substances,' adds Isim.
We are trying to link established food traceability with a pharma safety concept that we have implemented through the GMP rules
'We are trying to link established food traceability with a pharma safety concept that we, as a producer of APIs, have implemented through the GMP rules that we have to comply with. Our supply chain inside the group is very short and very transparent. We offer a product that is 100% made in Germany with full traceable and GMP-controlled supply chain from the mucosa to finished API.
'Our complete manufacturing process is part of our ASMF dossier – our active substance master file – and this is GMP certified. Our most recent inspection was on 23 August 2013, which we passed without any findings,' he adds.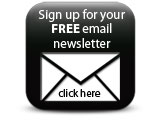 'The new guideline of the European Commission, which came into force on 31 January 2013, says that GMP begins at the collection point of the plant, organ, tissue or fluid. In this case it is the mucosa at the slaughterhouse in the gut room. This is where GMP has to start – the complete quality control system has to start there.'
Companies