Actavis launches generic Viagra in Europe as patents expire
Sildenafil tablets for treating erectile dysfunction were initially launched by Actavis in Bulgaria in 2009
Actavis, a global specialist pharmaceutical company with headquarters in Parsippany, NJ, US has launched Sildenafil Actavis 25mg, 50mg and 100mg tablets in 11 major Western-European markets. Sildenafil Actavis, a generic version of Pfizer's Viagra, is prescribed to treat erectile dysfunction.
Actavis' generic product has been immediately introduced after patents expired in Austria, Denmark, France, Germany, Ireland, Italy, The Netherlands, Spain, Sweden, Switzerland and the UK.
The firm first launched Sildenafil tablets in Bulgaria in June 2009, followed by various other patent-free markets in Europe, including Iceland and Malta. Actavis manufactures the drug in Malta and Iceland respectively.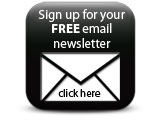 According to IMS Health, Viagra had sales of €382.2m in Europe for the 12 months ending 31 March 2013.
Companies