Adents urges pharma to take advantage of DSCSA postponement
As the US pharmaceutical industry breathes a sigh of relief, Adents, provider of versatile and easily deployable serialisation and track and trace software solutions, is urging pharma manufacturers to take full advantage of the DSCSA 1 year enforcement postponement
Though the law itself remains unchanged (a formal amendment would require an act of Congress), news recently broke that penalisation for the law's key facets — most crucially, the necessity of printing a unique product identification code on all Rx units of sale and homogenous cases distributed domestically — will be put off until November 2018.
Leading up to the announcement, however, an alarmingly high number of pharmaceutical manufacturers and CMOs did not have serialisation solutions in place sufficient to meet the initial November 2017 deadline of the Drug Supply Chain Security Act (DSCSA).
Christophe Devins, CEO of Adents, said: "With the postponement, companies who have not yet completed the serialisation process stand to gain the most. As awareness grows of the complexity and interconnectivity of the serialisation process, pharma manufacturers are realising the importance of modularity and flexibility in the solutions they choose and that is where Adents comes in."
According to Adents, the delay in the enforcement date provides valuable time for pharmaceutical manufacturers to look beyond short-term compliance needs and consider long-term solution viability.
Considering what remains a muddied landscape, desired systems will likely trend toward more flexible, hardware-agnostic serialisation solutions that can adapt or scale up to meet future track and trace mandates and help improve business practices.
For those who had been rushing toward compliance, the delay affords time to rethink the overall process, such as incorporating tools that can better utilise — for the sake of production improvements and personnel allocation — the troves of data that serialisation mandates require be tracked and stored for reporting purposes.
The Adents serialisation and aggregation suite of software enables companies to achieve traceability and documentation compliance easily, addressing both current and emerging regulations while also minimising impact on production processes and productivity.
An ideally standardised approach, Adents solutions are extremely flexible, scalable, and quick to deploy because configuration takes place completely at the site level, making per-line configuration unnecessary. Adents serialisation software is hardware agnostic, meaning it is compatible with a wide range of equipment.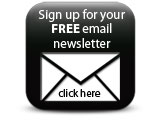 Mr Devins said: "In light of the enforcement postponement, we are looking to educate customers on the versatility and scalability of Adents serialisation solutions. The beauty of our software suite is the way it enables companies to comply with short-term serialisation mandates while remaining adaptable for future regulations. Above and beyond that, our solutions allow them to derive additional business value from the tremendous amount of data that gets generated for serialisation purposes."