Advanced Biological Laboratories reaches milestone for COVID-19 assay
ABL has received CE-IVD Registration for its UltraGene Combo2Screen SARS-CoV-2 Assay
Advanced Biological Laboratories (ABL) has announced that the CE-IVD registration of its UltraGene Combo2Screen SARS-CoV-2 assay, is now available for in-vitro diagnostics use.
This test is intended to be used for the qualitative detection of nucleic acids from severe acute respiratory syndrome-associated coronavirus 2 (SARS-CoV-2) in a clinical specimen. The real-time RT-PCR test aids the diagnosis of coronavirus disease (COVID-19) infection.
Targeting the N gene + E gene regions of the SARS-CoV-2 genome (in full compliance with the WHO Guidelines) in a multiplex format with internal control for the reverse transcription and PCR steps, the UltraGene Combo2Screen CE-IVD assay is a fast and easy-to-use diagnostic solution with the highest TCID50 sensitivity (1x10-6 TCID50/mL). The specimen is intended to be collected from nasopharyngeal swab. It is compatible with most automatic or manual RNA extraction methods, as well as with most qPCR instruments equipped with at least three channels.
The test developed by Advanced Biological Laboratories, will complement a large menu of molecular biology assays dedicated to the management of infectious diseases, including DeepChek-8-plex CoV-2 Genotyping Assay; a target-specific PCR kit with downstream next-generation sequencing (NGS) analysis software. This application is for Research Use Only (RUO). It shall help in the research field (genotyping, surveillance studies) about the SARS-CoV-2 virus.
"Receiving the CE-IVD mark for our UltraGene Combo2Screen assay is a major milestone for ABL. It will help additional virology labs perform SARS CoV-2 detection and improve the overall management of patients suffering from COVID-19 disease worldwide," said Dimitri Gonzalez, Head of the Diagnostics division of ABL.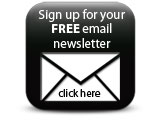 "The ABL regulatory team has been rigorous in the verification and validation of our molecular diagnostics application, including the QCMD external quality assessment panel and the external performance validation by the french COVID-19 national reference centre (CNR Lyon)" added Ronan Boulmé, Governance, Risk and Compliance Manager of the ABL Group. "This diligence increases the quality of our product solutions overall."
Companies