AkzoNobel helps develop next generation of skilled workers
The company's commitment to inspiring young minds will be recognised in the Employer of the Year category of the inaugural Industrial Cadets Awards
Industrial Cadets at AkzoNobel
The awards are be held on 2 March at the Institution of Engineering and Technology in London. Originally inspired by HRH The Prince of Wales, Industrial Cadets has become the leading organisation for accreditation of business/education linking projects across the country.
Industrial Cadets accredits workplace experience activity offered by employers to young people. It is now rapidly growing, engaging over 250 employers and 800 schools, graduating over 10,000 young people and accrediting over 200,000 learner hours of workplace experience.
"AkzoNobel have been an active partner for Industrial Cadets since 2013," said Gordon Mizner, Chief Executive of EDT, the education charity that co-ordinates Industrial Cadets.
The company is now rolling its Industrial Cadet accredited workplaces across the country.
"As well as providing constant support and guidance in the early years of the initiative the company has accelerated its use of Industrial Cadet accredited workplace experiences, initially in the Slough area, and now is rolling them out across the country."
Since 2013, AkzoNobel have run a Silver level Industrial Cadet Award with schools in the area local to their Slough base. Fast expansion of the programme saw the delivery of a Gold level award in 2016.
A Bronze level programme has been approved for 2017, designed with a local school to be suitable for delivery to cohorts in their post 16 unit who have recognised additional learning needs.
The feedback from programmes has been consistently strong; the recent Gold programme recorded that 100% of the students would be interested in a career working with AkzoNobel and rated the programme 9.7 out of 10 (where 10 was "Inspirational").
Over the next three years, the Gold programme will run at two other large sites and the Silver programme on a locally organised basis, designed specifically for delivery on manufacturing sites across the UK. The new Bronze programme has been designed to be delivered independent of central or site co-ordination.
Matt Pullen, AkzoNobel Managing Director UK and Ireland and one of HRH The Prince of Wales's Ambassadors for Industrial Cadets, said:
"Our Industrial Cadet programmes are highly influential within and outside the company. Around 20% of our main site staff have been involved in delivering programmes and the students record high levels of impact from their experiences."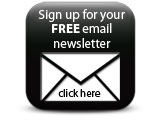 "As part of the programmes we give the students the tools they need to sell their experiences as they apply for future roles. In this way, we maximise the impact of Industrial Cadets on young people's employability."
Companies