Alfa Aesar introduces range of bio products
Catalogue includes more than 4,000 new products
Alfa Aesar, a Johnson Matthey company, has introduced the latest addition to its complete range of more than 33,000 products. The new biochemical product catalogue adds more than 4,000 products to the existing offering, providing a more complete selection for a broad spectrum of research applications.
The new range includes a continuously growing variety of materials for biological research including click chemistry reagents, antibodies, growth factors, electrophoresis reagents, enzymes, signal transduction reagents and much more. The bio product line is now available from all of Alfa Aesar's global offices, excluding China.
Alfa Aesar extensively augments the technical content of the bio catalogue with application notes, synonym listings and other specification details. The product listings for all hazardous substances are also enhanced with hazard pictograms and newly implemented precautionary and hazard phrases in accordance with Globally Harmonized System (GHS) standards. The bio catalogue also includes a convenient product category index in addition to the alphabetical product listing.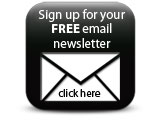 All of Alfa Aesar's products, including labware and equipment, can be accessed at www.alfa.com along with up-to-date pricing and availability. Alfa Aesar now truly offers one stop chemical shopping combined with unparalleled customer service.
Featured Companies