Allied-Bristol Life Sciences appoints Satish Jindal
Former Bristol-Meyers Squibb President to lead discovery of drug candidates from leading academic institutions
Allied-Bristol Life Sciences, a jointly owned enterprise between Allied Minds and Bristol-Myers Squibb has appointed Satish Jindal, formerly Vice President of R&D within Bristol-Myers, to lead the company's efforts to identify and foster development of biopharmaceutical innovations from top US university research institutions.
Jindal recently headed Bristol-Myers' research and development centre in Bangalore, India, which focuses on discovery and early development of drug candidates in several disease areas, including oncology, autoimmune diseases and fibrosis. The Biocon Bristol-Myers Squibb Research & Development Center (BBRC), has about 575 scientists conducting drug discovery and early stage drug development, and have delivered several clinical candidates, contributing to the Bristol-Myers R&D pipeline.
Under Jindal's leadership, Allied-Bristol Life Sciences will have access to the scientific expertise from Bristol-Myers and BBRC, as well as the discovery and development resources offered at BBRC.
'We have a unique opportunity to create novel medicines in partnership with Bristol-Myers Squibb,' said Jindal, who will be based in Boston.
'Through this innovator model of Allied-Bristol Life Sciences, we can fill a critical gap that exists in translating highly important scientific discoveries from leading academic research institutions.'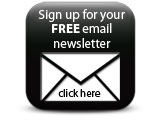 Jindal joined Bristol-Myers Squibb in 2011, and was part of the team that collaborated with Allied Minds to create Allied-Bristol Life Sciences earlier this year. Jindal's interest stems from his own experience forming and building biotechnology companies, including Vedantra, an immunotherapy company that he co-founded based on intellectual property from the Koch Institute at the Massachusetts Institute of Technology (MIT); Verastem, a cancer stem cell company that he co-founded with researchers from the Whitehead Institute, the Broad Institute and MIT; and NeoGenesis, a drug discovery company that was acquired by Schering-Plough in 2005. Jindal was a Vice president and Site Head at Schering-Plough Research Institute in Cambridge, Massachusetts from 2005-2008 and also worked in Business Development at UCB pharma in UK.