Almac Discovery appoints Dr Xavier Jacq as Vice President, Biology
Dr Xavier Jacq
Almac Discovery, a biopharmaceutical company focused on discovering and identifying innovative therapeutics for the treatment of cancer and other diseases, has appointed Dr Xavier Jacq to Vice President, Biology.
Xavier will be responsible for leading the company's small-molecule discovery biology team, in addition to playing a key role in defining the strategic direction of both the biology group and Almac Discovery as a whole. Reporting to Professor Tim Harrison, Vice President Drug Discovery, Xavier will be based in the Almac Discovery labs at the Queen's University Life Sciences campus, Belfast, Northern Ireland.
With extensive experience in pre-clinical/early clinical pharmaceutical drug discovery, both oncology and CNS, Xavier has held positions at Sanofi-Synthelabo, Hybrigenics, Lectus Therapeutics and KuDOS Pharmaceuticals/ AstraZeneca. Subsequently, he was part of the team which co-founded Mission Therapeutics where he held the position of VP Scientific Affairs and Director of Biology. Xavier completed his PhD studies in Strasbourg before undertaking Post-Doctoral research at Columbia University, New York.
Xavier has a deep scientific background and an impressive track record of innovative drug discovery programme delivery. His work has largely focused on novel, and challenging, target classes and he has a long standing interest in, and extensive experience of, deubiquitinase (DUB) drug discovery, which is a major focus of the Almac Discovery scientific platform, and which has earned him an international reputation in the field.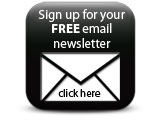 Harrison commented on Xavier's appointment, "We are delighted to have Xavier join Almac Discovery to lead our small molecule biology team. His outstanding scientific background and extensive experience in drug discovery, coupled with his proven track record of delivery, means Xavier is ideally suited to the role. I look forward to working with him to continue to develop Almac Discovery's portfolio of innovative projects."
Featured Companies