Almac Group expands executive team
The global CDMO has announced the appointment of three new Vice Presidents within its Pharma Services Business Unit
L-R: Jonas Mortensen, Grainne Hughes, Mark English
Almac Group, the global contract development and manufacturing organisation (CDMO), has announced the appointment of three new Vice Presidents within its Pharma Services Business Unit as it expands its executive team.
Taking the role of Vice President of Business Development, Jonas Mortensen will be responsible for leading the global Business Development, Proposal and Marketing teams. He started his career in discovery research as a scientist and project management before progressing into quality management for a Scandinavian pharmaceutical products company and until recently, worked in Business Development for a leading CDMO.
Grainne Hughes, who joined Almac Pharma Services in 1999 and in most recent years held the position of Head of Operations, was promoted to Vice President of Business Support Operations. Hughes will lead all support functions across the business including Client Services, Planning, Business Systems and Business Projects.
In a similar move, Mark English, who joined Almac Pharma Services in 2010 as Distribution Manager and in most recent years was Head of Logistics, has now been promoted to the position of Vice President of Packaging & Logistics Operations. In this role, English will have responsibility for all packaging and logistic operations across Almac Pharma Services' global commercial facilities in the UK, Ireland and US.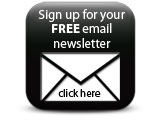 Graeme McBurney, President and Managing Director of Almac Pharma Services, commented "We are delighted to welcome Jonas, Grainne and Mark to their new positions at Almac Pharma Services. They each bring a wealth of experience and impressive track records in their various roles. We look forward to their contribution to the delivery and success of our future expansion plans."
Featured Companies