Almac McKervey Award launched for excellence in organic chemistry
The award will be presented to a student selected on the basis of academic achievement and performance at an interview with Almac's chemistry experts
Professor Tony McKervey
Global contract pharmaceutical development and manufacturing organisation Almac Group has announced the launch of the 'Almac McKervey Award for Excellence in Organic Chemistry', a commemoration to the life and work of one of Ireland's most distinguished scientists, Professor Tony McKervey.
Professor McKervey was an esteemed academic and an industry expert, having received the ASTRA Award of the Royal Dublin Society in 1986 and the Boyle-Higgins Gold Medal of the Institute of Chemistry of Ireland in 1993. He also authored more than 270 published research papers in journals published worldwide.
Open to students studying Chemistry or Medicinal Chemistry at the School of Chemistry and Chemical Engineering, Queen's University Belfast, the award will be presented to a student selected on the basis of academic achievement and performance at an interview with Almac's chemistry experts.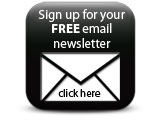 The winning student will also receive a £1500 bursary towards tuition fees, in addition to a paid 12 month placement with Almac to gain industry experience and mentorship. The inaugural 'Almac McKervey Award' ceremony will be held at Queen's University Belfast in October 2018.
Companies