Almac makes progress in Clinical Technologies Lean Six Sigma programme
Part of contract manufacturer's aim to improve quality and productivity
Almac Group says its Clinical Technologies Business Unit has made significant progress in advancing its Six Sigma-led quality and productivity initiatives. The programme aims to increase quality and productivity by addressing key issues relating to people, processes and technology.
Directed by a certified Six Sigma Black Belt, Almac has trained 16 Green Belts and three Black Belts, and has now advanced to full-scale deployment across the unit.
The firm launched the programme last year by training Clinical Technologies' leadership team and selected staff from each functional discipline in Lean Six Sigma methodologies. This training helped prepare the organisation to leverage the team of 20 Six Sigma experts who are currently leading business improvement projects. Almac expects the initiative to deliver increased value to clients, employees and manufacturing plants.
Jim Murphy, president of Almac's Clinical Technologies' Business Unit, said: 'Since its founding, Clinical Technologies has nurtured a learning culture that is focused on customer satisfaction, innovation and continuous improvement.
'A significant part of our corporate culture involves using metrics and data to make business decisions; this dovetails perfectly with the Six Sigma methodology, a systematic information-driven methodology for improving business performance by reducing, if not eliminating, product and process deficiencies and variation.
'With Six Sigma in our continuous improvement toolkit, Almac will drive efficiencies that we can pass on to our clients, all of whom are striving to increase the productivity of their r&d efforts.'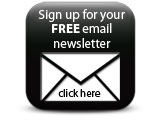 Almac worked with the quality management specialist Juran Institute, as its Lean Six Sigma training and deployment partner.
Featured Companies