Another win for CRF Health
CRF Health's 'Outstanding Innovation' with pioneering trialConsent wins 2018 Clinical Informatics News Best Practices Awards
Rob Rutz Associate Director, Business Development and Gordon Row, Senior Director, Business Development with Award
CRF Health, a leading global provider of patient-centered eSource technology and service solutions for the life sciences industry, announce that its electronic informed consent solution, TrialConsent, has won the 2018 Best Practices Award at this year's Clinical Informatics News Awards.
The Best Practices Awards programme seeks to recognise outstanding examples of applied strategic innovation-partnerships, deployments and collaborations that manifestly improve the clinical trial process.
The judges named nine finalists and from that pool chose winning entries in three categories: Clinical Data Intelligence; Study Startup and Design and Patient Data Management. CRF Health were winners of the Study Startup and Design Award.
This is the second award in 2018 recognising CRF Health as a disruptive force for innovative, high value-driven health tech solutions.
CRF Health's TrialConsent is an industry-first hybrid electronic informed consent solution fully integrated within an eCOA platform. Featuring rich multimedia, tiered-learning and interactive learning assessments, the solution promotes better comprehension, compliance and retention rates while minimising regulatory risk.
Extending the TrialMax platform, TrialConsent features a proprietary design tool to facilitate collaboration between sponsors, research sites and IRBs/IECs while streamlining consent development, approval and deployment.
The technology ensures patients receive consistent, up-to-date and accurate information, while enabling remote monitoring of the process through real-time dashboards.
The solution also tracks and time-stamps interactions, supporting better documentation for each consented participant. TrialConsent can be fully integrated with existing eCOA solutions or delivered as a stand-alone solution.
Commenting on the award recognition, CRF Health's CEO, Rachael Wyllie said: "Electronic methods of informed consent reduce some of the most cited regulatory deficiencies. With TrialConsent, we've worked alongside sponsors, sites and IRBs to understand their needs and to develop an intuitive eConsent platform that is robust and reliable, yet incredibly easy-to-use, and we are delighted that our solution has been selected as a winner in the 2018 Clinical informatic News Awards."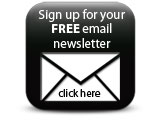 Wyllie added: "As an industry-first hybrid solution, TrialConsent makes the informed consent process more effective and more efficiently streamlined for all stakeholders. By allowing trial designs to easily integrate electronic informed consent and eCOA solutions on a single platform and even on the same device, TrialConsent removes the need for a separate consenting technology, significantly reducing complexity for researchers."
Companies