Anti-Counterfeiting Pharma Conference: PCI's Ian Parsonage to share his expertise on serialisation
Leading pharmaceutical outsourcing services provider PCI Pharma Services (PCI) will be sharing its specialist serialisation expertise at the upcoming 3rd Anti-Counterfeiting Pharma conference (London Kensington Forum, March 7-8)
Ian Parsonage, Senior Director
PCI's Ian Parsonage, Senior Director, Global Serialisation, will take to the stage on Tuesday, March 7 at 10:40am GMT, with his presentation 'Enterprise Serialisation Lessons Learned, Status and Capability'.
Ian will highlight and discuss the successful serialisation strategies used by PCI, exploring solutions and real-world lessons on optimal solutions for clients, as well as advising listeners on how to implement these effectively.
Ian boasts a successful career in contract packaging services with extensive experience in information technology, enterprise resource planning (ERP) implementation, global IT integration, and business planning applications.
He has been leading the site global serialisation implementation team for the PCI global supply network across the US and Europe since 2013.
PCI has been providing commercial Serialisation services for more than five years and has continued to invest heavily in expanding its global capacity in advance of the demand for FMD and US DSCSA requirements.
"As the complexity and requirements for Serialised production continues to develop around the globe, pharmaceutical and biotech companies are left in challenging positions of deciding whether to manage by exception or to move more globally with a comprehensive Serialisation solution," commented Ian.
"My presentation at the Anti-Counterfeiting Pharma conference will serve to advise the audience on the new solutions, as well as updating them on best practice around Serialisation. It's a great opportunity for us here at PCI to share our key learnings on the subject and help pharmaceutical companies identify best practice when it comes to Serialisation."
PCI provides packaging services for both global ethical and over-the-counter human health medicines, as well as animal health therapies sensitive to market diversion.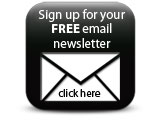 PCI's experience in providing Serialisation for both domestic and emerging market regions, along with expertise in tamper evident and advancing anti-counterfeiting technologies, provides a backdrop for Parsonage to speak on best practices and evolving requirements for safe and effective global drug supply.
Featured Companies