Anti-counterfeiting technologies market to reach US$1.2bn in 2015, predicts report
The introduction of industry wide standards will stimulate this growth, says Visiongain study
The world market for pharmaceutical anti-counterfeiting technologies will reach US$1.2bn in 2015, predicts a new report by Visiongain, stimulated by the introduction of industry wide standards.
The Pharmaceutical Anti-counterfeiting Technologies: Market Analysis 2012–2022 study by the London-based business information provider says many opportunities exist for pharma companies and technology suppliers over the next decade to tackle the illicit trade in drugs.
Dr Peter Williamson, a pharmaceutical industry analyst at Visiongain, said: 'Growth of the market will be stimulated by the introduction of industry-wide standards. To achieve this, regulatory bodies will enforce mandatory supply chain track-and-trace technologies. Increasingly, drugs are being protected from counterfeiting using a range of innovative technologies. Leading pharma companies are now realising the serious threat of counterfeit medicines by working closely with anti-counterfeit organisations.
'Visiongain believes that RFID and 2D barcoding technologies will be key areas of industry and market growth. Consumer empowerment will also help in efforts to counter fake drugs, further benefiting the technology market for pharma supply chain security.'
Visiongain's report provides revenue forecasts to 2022 at world market, technology submarket, and national level. It also forecasts world sales for a number of segments, including:
Security printing
RFID (radio frequency identification)
Taggants
Holograms/OVD (optical variable devices)
Other pharma anti-counterfeiting technologies
The study also gives profiles of 17 leading companies, including 3M, Authentix, Colorcon, NanoGuardian and Thermo Scientific.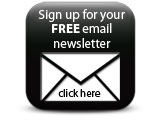 The analysis assesses trends and commercial outlooks worldwide and forecasts revenues for leading national markets including the US, Japan, EU5 countries (as a group), Brazil, Russia, India and China.
Companies