Anticancer agent – cabozantinib
Receptor tyrosine kinases have become popular anticancer targets, with both small molecule and biologic drugs that interact with them being investigated as possible treatments for a wide variety of cancers
Cabozantinib
Receptor tyrosine kinases have become popular anticancer targets, with both small molecule and biologic drugs that interact with them being investigated as possible treatments for a wide variety of cancers. One such drug, being developed by Exelixis, has potential in a number of cancers.1 It inhibits several different receptor tyrosine kinases, notably mesenchymal-epithelial transition factor (MET), rearranged during transfection (RET) and vascular endothelial growth factor receptor 2 (VEGFR2). Preclinical studies highlighted its potential to inhibit both tumour angiogenesis and invasiveness, and also the formation of metastases.
The lead indication is medullary thyroid cancer, a rare malignancy that is difficult to treat; an estimated 5–8% of thyroid cancer patients have this form of the disease. A Phase I dose escalation study was carried out in patients with advanced solid tumours.2 A total of 37 of these had medullary thyroid cancer. The maximum tolerated dose was 175mg daily oral doses, with dose limiting toxicities including palmar plantar erythrodysesthaesia (PPE) and mucositis. Tumour shrinkage of at least 30% was observed in 18 patients, all but one of them with medullary thyroid cancer. Ten of these achieved a confirmed partial response, and a further 15 stable disease for at least six months. It has now received conditional approval for this indication.
A Phase III trial has also been carried out in medullary thyroid cancer patients. A total of 330 patients whose cancer was progressive, unresectable, locally advanced or metastatic were randomised to receive 140mg cabozantinib once a day or placebo.3 A statistically significant prolongation of progression-free survival was seen in those given cabozantinib, with a median progression-free survival of 11 months for the treated group, compared with four months for the placebo group. The objective response rate with cabozantinib was 28%, while it was zero for those given placebo. The most frequent serious adverse events were diarrhoea, PPE, fatigue, hypocalcaemia and hypertension.
A Phase II randomised discontinuation trial has also been carried out in nine different tumour types. Subjects were given 100mg oral daily doses of the drug over a 12 week lead-in stage, and tumour response assessed after six weeks. Treatment in the study itself after these 12 weeks depended on response: those with a partial response continued open label cabozantinib, and those with stable disease randomised to cabozantinib or placebo. Those whose disease had progressed were discontinued.
Of these patients, 23 had metastatic uveal melanoma. Median progression free survival from day 1 of the study itself was 4.8 months, with 41% of subjects remaining progression free after six months.4 The median overall survival was 13 months. In the 45 patients with metastatic breast cancer, 21 completed the lead-in stage, and nine randomised to cabozantinib or placebo.5 The median progression free survival from study day 1 was 4.1 months, and tumour regression was observed in two-thirds of patients. The objective response rate was 14%, and the disease control rate 48%. And in the 60 patients with non-small cell lung cancer, the overall disease control rate was 40%, and the overall response rate 10%.6
Other tumour types in which Phase II trials have been carried out or are ongoing include urothelial cancer, castration-resistant prostate cancer, renal cell carcinoma, hepatocellular carcinoma and advanced ovarian cancer.
References
1. F.M. Yakes et al. Mol. Cancer Ther. 2011, 10, 2298
2. R. Kuzrock et al. J. Clin. Oncol. 2011, 29, 2660
3. P. Schoffski et al. J. Clin. Oncol. 2012, 30 (suppl.), Abst 5508
4. A. Daud et al. J. Clin. Oncol. 2013, 31 (suppl.), Abst. 9094
5. E.P. Winer et al. J. Clin. Oncol. 2012, 30 (suppl.), Abst 535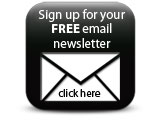 6. B.A. Hellerstedt et al. J. Clin. Oncol. 2012, 30 (suppl.), Abst 7514
Companies