Anticancer agent – plitidepsin
Plitidepsin, a marine-origin cyclic depsipeptide, is being investigated in various cancer indications, but is furthest advanced in multiple myeloma
Plitidepsin
Nature has proved to be a rich source of drug leads, particularly in the anticancer and antibiotic fields, with its ability to create complex molecules with targeted activity. Plitidepsin is another such molecule, and is being developed in various cancer indications by PharmaMar and ST Asia. It is a marine-origin cyclic depsipeptide that was originally isolated from the ascidian Aplidium albicans, and specifically binds to the protein eEF1A2, targeting its non-canonical role and, ultimately, leading to cell death.1
It is being investigated in various cancer indications, but is furthest advanced in multiple myeloma. In a prospective, multi-centre, open label, single arm Phase II trial, 51 patients were enrolled, and initially given 5mg/m2 of the drug as a three-hour intravenous infusion every two weeks.2 The protocol was amended to enable patients whose response to the single agent was suboptimal to receive 20mg daily doses of dexamethasone on the first four days of each cycle in addition to the infusion. The overall response rate, comprising complete, partial and minimal responses, was 13% with the drug alone, and 22% in those also given dexamethasone. Both schedules were well tolerated, with anaemia and thrombo-cytopenia the most frequent serious haematological toxicities.
Phase III results were recently released via press release. The study compared the efficacy of plitidepsin plus dexamethasone against dexamethasone alone in more than 250 heavily pretreated patients with relapsed or refractory multiple myeloma. The investigators reported a statistically significant 35% reduction in the risk of disease progression or death over the comparator arm, with the study meeting its primary endpoint. Full trial data is scheduled for presentation at a scientific meeting in the near future.
Studies in other indications have also been carried out, with varying success. For example, it did not meet the primary endpoint in a Phase II trial in dedifferentiated liposarcomas,3 or in a trial in myelofibrosis.4 More promising is its potential in combination with dacarbazine as a first-line therapy for advanced melanoma. In a Phase I/II study in patients with advanced melanoma, subjects were given 3.2mg/m2 plitidepsin as a single agent on days 1, 8 and 15 by infusion every four weeks, or 2.4mg/m2 on the same dosing schedule in combination with 800mg/m2 dacarbazine.5 No responses were seen with the single agent and the median progression-free survival was 1.5 months, but this rose to 3.3 months for the combination, where there was an overall response rate of 21%.
It shows some promise in other blood cancers. For example, in a Phase II trial in 67 patients with relapsed or refractory aggressive non-Hodgkin lymphoma, subjects were given 3.2mg/m2 plitidepsin as a single agent on days 1, 8 and 15 by infusion every four weeks.6 Of the 34 subjects with non-cutaneous peripheral T-cell lymphoma, 29 were evaluable and six had a response, with two complete and four partial responses. However, there were no responses in patients with other types of lymphoma, most of whom had a B-cell lymphoma. Trials continue, including in relapsed or refractory angioimmunoblastic T-cell lymphoma, and in combination with bortezomib and dexamethasone in multiple myeloma.
References
1. C.S. Mitsiades et al. Cancer Res. 2008, 68, 5216
2. M.V. Mateos et al. Clin. Cancer Res 2010, 16, 3260
3. M. Toulmonde et al. Ann. Oncol. 2015, 26, 1465
4. A. Pardanani et al. Blood Cancer J. 2015, 13, e286
5. R. Plummer et al. Br. J. Cancer 2013, 109, 1451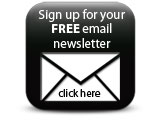 6. V. Ribrag et al. Haematologica 2013, 98, 357
Companies