Anticancer agent – ramucirumab
The concept of antiangiogenesis has provided a rich vein of opportunity for the development of anticancer agents
If a tumour is to establish itself and grow, it has to develop a blood supply to provide the necessary nutrients. Angiogenesis is the process by which it embeds itself into the vasculature, and there are a number of different protein growth factors that are involved in the process. One of these is the tyrosine kinase vascular endothelial growth factor, or VEGF, and its receptor, VEGF-R.
Drugs that target this factor are already available, and numerous others are under development, including Lilly's ramucirumab.1 Originally discovered via a phage display library by ImClone, which Lilly acquired in 2008, this monoclonal antibody is being investigated as a possible treatment for various solid tumours.
In a Phase II study in patients with hepatocellular cancer, 42 patients were given the antibody.2 The median progression-free survival was four months, with an objective response rate of 9.5%; four of the patients achieved a partial response. The median overall survival was 12 months. One patient died from a treatment-related gastrointestinal haemorrhage, and the other main adverse events observed were hypertension, fatigue and infusion-related reactions.
A Phase III trial in patients with advanced gastric or gastro-oesophageal junction adenocarcinoma has also been carried out.3 In the randomised, double blind, placebo-controlled study, 355 patients who had experienced disease progression after initial chemotherapy were given best supportive care plus either 8mg/kg of single agent ramucirumab or placebo via intravenous dosing.
Those given the antibody had a median overall survival of 5.2 months, compared with 3.8 months for the placebo group. Median progression-free survival for ramucirumab treated patients was 2.1 months, compared with 1.3 months with placebo.
A Phase III trial in combination with paclitaxel has also been carried out in patients with locally advanced, unresectable or metastatic gastric cancer which was refractory to or progressed after initial chemotherapy. Full results have yet to be released, but top-line results announced via press release indicate that the trial had reached its primary endpoint of overall survival, and also the secondary endpoint of improved progression-free survival.
Conversely, a trial looking at its efficacy in combination with docetaxel in advanced breast cancer patients was less successful – although adding the antibody to the regimen showed some benefit, it was not statistically significant.
Phase III trials in colorectal, hepatocellular and lung cancer are currently underway, with results expected to be reported in 2014.
References
1. J.L. Spratlin et al. Fut. Oncol. 2010, 6, 1085
2. A.X. Zhu et al. Clin. Cancer Res. 2013, October, epub ahead of print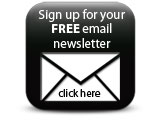 3. C.S. Fuchs et al. Lancet 2013, October, epub ahead of print
Companies