Aptar Pharma granted licence to develop inhaler device
Pharmaxis' Orbital platform is a high payload dry powder inhaler, originally designed for the company's cystic fibrosis drug, Bronchitol
Aptar Pharma, a supplier of drug delivery systems, services and active material science solutions, has entered into an agreement with Pharmaxis, a clinical stage drug developer, under which it can acquire the worldwide rights to Pharmaxis' proprietary high payload dry powder inhaler, Orbital.
Aptar will evaluate the commercial applications for the Orbital device and further develop the prototype device according to unmet market needs. However, Pharmaxis will retain the rights to devices containing Orbital intellectual property used to deliver inhaled mannitol.
The technology allows powder payloads of up to 400 mg or more to be inhaled by patients in divided doses, reportedly without the need to reload. The platform was developed as a life cycle extending product for the Pharmaxis cystic fibrosis drug Bronchitol, but the company says it can also help meet the increasing global need to deliver high doses of other drugs, such as antibiotics, to the lungs.
Howard Burnett, VP Global Pulmonary Category, Aptar Pharma commented: "We are pleased to partner with Pharmaxis on this novel technology, which continues the development of Aptar Pharma's industry-leading portfolio of devices for inhalation. Coupled with our broad Aptar Pharma Services offering, we will seek to expand the range of drugs administered by inhalation."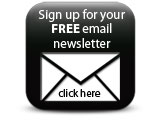 "I am delighted with the forthcoming partnership with Aptar Pharma, who are one of the world's foremost drug delivery device companies. In their hands, we hope to fully exploit the potential of the Orbital technology in other drugs and secure a return on the work we have already completed," said Pharmaxis CEO Gary Phillips. "The Orbital Inhaler is an innovative new device that eliminates the need for manual reloading of multiple powder-containing capsules needed for a single dose of drug. This can deliver improvements in the patient experience, compliance, market share and also effectively extend patent life of drugs that use the device."
Companies