Arlington Capital acquires Micron Technologies
Contract Manufacturing | Finance | Research
Will provide capital to enable the company to expand
Arlington Capital, a US-based private equity firm, has purchased Micron Technologies, a provider of particle size reduction and analytical services to the pharmaceutical industry.
No financial details were revealed.
The firm says it will offer strategic and capital support to enable Micro Technologies to expand.
With an 84,000ft2 plant in Malvern, PA, US and a 19,000ft2 cGMP facility in Dartford, Kent, UK, Micron Technologies provides pharmaceutical micronisation, milling and analytical services to more than 300 companies around the world and is a leader in air jet milling micronisation. The firm, which has a workforce of around 100 people, processes both R&D and commercial volumes.
Joseph Drost, CEO of Micron Technologies, said: 'Arlington's ability to provide significant additional strategic and capital support will further enable Micron to continue to expand our leading global position and better serve our worldwide pharmaceutical client base.'
Matthew Altman, a partner at Arlington Capital Partners, added: 'Micron Technologies' ability to provide leading bio-availability solutions across the drug development spectrum, from clinical phases to the commercial market, positions the company as a trusted long-term partner with its pharmaceutical clients for their most demanding drug development needs.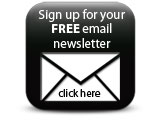 'We are enthusiastic about building upon the company's leadership position and eager to continue to support the company as it enhances and expands its global particle size engineering and analytical service offerings.'
Companies