Array BioPharma to cut jobs in restructure
Will focus on development of key clinical programmes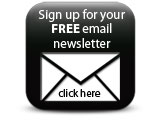 US biopharmaceutical firm Array BioPharma is to restructure, cutting 20% of its workforce, as it aims to optimise its financial resources and focus on the development of its key clinical research programmes.

The Boulder, Colorado-based firm says 70 employees, primarily involved in discovery research and support positions, will lose their jobs.

Array will retain a smaller discovery research organisation that will focus on advancing partnerships with Amgen, Celgene and Genentech as well as certain wholly owned late-stage discovery programmes.

The firm intends to advance ARRY-520, a KSP inhibitor for multiple myeloma, ARRY-614, a p38/Tie-2 inhibitor for myelodysplastic syndrome and MEK162, an MEK inhibitor for cancer in co-development with Novartis.

'It is extremely difficult to release these outstanding people who have contributed substantially to the company over the years, but these actions are necessary given our need to focus resources on our key clinical development programmes,' said Array's chief executive Robert Conway.

During fiscal 2012, Array expects to reduce annual net cash used in operating activities by approximately US$20m, compared with fiscal 2011.

Array will also take a one-time restructuring charge in the fourth quarter of fiscal 2011, currently estimated to be US$3.5m.

The company received a US$10m Phase 2 milestone payment from Novartis for the MEK162 programme during the current quarter.


Companies