AstraZeneca and Ironwood announce Linaclotide collaboration for China
AstraZeneca will pay Ironwood US$25m upfront
AstraZeneca and Ironwood Pharmaceuticals have agreed to co-develop and commercialise the world's first drug for irritable bowel syndrome in China.
Ironwood's Linxess (linaclotide) is the first and only guanylate cyclase-C (GC-C) agonist approved by the FDA in August for irritable bowel syndrome with constipation (IBS-C).
AstraZeneca says IBS-C is a chronic and prevalent functional gastrointestinal disorder in China and there are currently few treatments.
Under the terms of the collaboration, AstraZeneca will make an upfront payment of US$25m to Ironwood and will share the net profits and losses associated with linaclotide in China, with AstraZeneca carrying 55% of each until a certain specified milestone is achieved, moving to a 50/50 split thereafter.
Ironwood will also be eligible for $125m in additional commercial milestone payments contingent on the achievement of certain sales targets.
'China is one of the fastest growing prescription medicines markets in the world and linaclotide represents a valuable opportunity to meet the needs of local patients by providing an innovative new treatment option,' said Mark Mallon, regional Vice-President for Asia Pacific and President, AstraZeneca China.
'We are pleased to be partnering with Ironwood for linaclotide in China, which capitalises on our leadership in the gastrointestinal sector in the emerging markets.'
Peter Hecht, Ironwood's CEO, added: 'As we continue to advance our efforts to make linaclotide available to patients around the world, we are excited about this opportunity to collaborate in China with AstraZeneca, one of the world's most successful companies in gastrointestinal medicine.'
In addition, the companies announced that Ironwood's sales force of approximately 160 clinical sales specialists will promote AstraZeneca's gastroesophageal reflux disease drug NEXIUM (esomeprazole magnesium) in the US.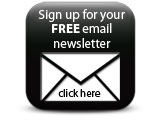 In return, the deal provides Ironwood with an opportunity to increase its presence with the key gastrointestinal physicians in the country.
Companies