AstraZeneca appoints chief executive
Pascal Soriot joins the firm on 1 October
Pascal Soriot
Pascal Soriot has been appointed as chief executive of AstraZeneca. He will take on his new responsibilities and join the AstraZeneca board as an executive director on 1 October.
Simon Lowth will remain as AstraZeneca's interim chief executive until Soriot joins. Lowth will then resume the position of chief financial officer and will continue to serve on the AstraZeneca board.
Soriot joins AstraZeneca from Roche where, since 2010, he has been chief operating officer of the pharmaceuticals division.
Prior to that he was chief executive of Genentech, where he was credited with leading the successful merger between the San Francisco-based biologics business and Roche.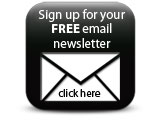 Soriot also worked for Sanofi-Aventis from 1986 to 2005 in senior management roles in the US, Asia and Europe.
Companies