AstraZeneca hit by loss of exclusivity on Seroquel IR, Atacand and Crestor
Pre-tax profit and revenue down in the first quarter
The loss of exclusivity on some of its leading products has caused AstraZeneca's first-quarter pre-tax profit to fall by 36% to US$1.3bn.
The company was hit by the launch of cheaper, generic versions of its schizophrenia drug Seroquel IR and Atacand, a treatment for hypertension.
It was also affected by the loss of exclusivity for sales of Crestor, a treatment to reduce cholesterol, in Canada.
The impact from losses of exclusivity amounted to more than $1bn in the quarter.
AstraZeneca's Chief Executive Pascal Soriot said the Brilinta diabetes franchise, sales in emerging markets and Japan, plus its respiratory products 'have all made good progress'.
'We remain focused on our strategic priorities of returning to growth and achieving scientific leadership,' he said.
Sales in the first three months of 2013 were $6.4bn, down 13% compared with the same period in 2012.
Regionally, revenue in both the US and Europe was down 16% and dipped 9% in the Rest of the World. More positive sales were reported in Japan (+5%) and Emerging Markets (+9%, largely driven by a 21% increase in China).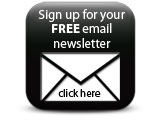 Last month the company announced a set of restructuring initiatives that will lead to the loss of 5,050 jobs and the relocation of a further 2,500 positions.
Companies