AstraZeneca makes changes to senior executive team
Will see departure of Martin Mackay and Tony Zook
Pascal Soriot makes changes to his senior management team
AstraZeneca has unveiled major changes to its senior management team, which means that Martin Mackay, president of R&D, and Tony Hook, EVP, Global Commercial, will be leaving the company at the end of this month.
New chief executive Pascal Soriot has restructured the senior management team to include three senior research and development roles responsible for discovery and early stage development in small molecules (to be headed by EVP of Innovative Medicines, Mene Pangalos); discovery and early stage development in biologics (led by EVP of MedImmune, Bahija Jallal); and late stage development to be headed by Briggs Morrison, EVP, Global Medicines Development.
In addition, three roles have been created in commercial operations headed by Paul Hudson in North America, Ruud Dobber in Europe and Mark Mallon in International.
A role has also been created that will be responsible for global portfolio and product strategy, bridging between the R&D and sales organisation. This position will be filled at a later date, AstraZeneca said.
Soriot said the new structure 'draws heavily from the leadership talent within the company, enables us to bring an even sharper management focus to key pipeline assets, key brands and key markets, and helps us further accelerate decision-making'.
The full senior executive team is as follows:
Pascal Soriot, CEO and executive director
Simon Lowth, CFO and executive director
Mene Pangalos, EVP, Innovative Medicines
Bahija Jallal, EVP, MedImmune
Briggs Morrison, EVP, Global Medicines Development
Paul Hudson, EVP, North America
Ruud Dobber, EVP, Europe
Mark Mallon, EVP, International
David Smith, EVP, Operations & IS
Lynn Tetrault, EVP, Human Resources & Corporate Affairs
Katarina Ageborg, Chief Compliance Officer
Jeff Pott, General Counsel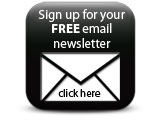 Companies