AstraZeneca rejects Pfizer's 'final' takeover offer
Offer undervalues the company and its prospects, says Chairman Leif Johannson
AstraZeneca has rejected an improved 'final' offer from US drugs manufacturer Pfizer.
Pfizer has made a new offer of £55 a share, which values AstraZeneca at approximately £69bn.
But the Anglo-Swedish drugmaker says the proposal 'undervalues the company and its attractive prospects'.
Leif Johansson, Chairman of AstraZeneca, said the two companies 'had a lengthy discussion over the weekend' about the proposal Pfizer made on Friday 16 May when it offered £53.50 a share.
During this discussion, Pfizer said it could consider only minor improvements in the financial terms.
In response, Johansson said the price at which AstraZeneca's board would be prepared to provide a recommendation would have to be more than 10% above the level contained in the Friday proposal.
Pfizer has failed to make a compelling strategic, business or value case
Johannson added that Pfizer's approach throughout its pursuit of AstraZeneca appears to have been 'fundamentally driven by the corporate financial benefits to its shareholders of cost savings and tax minimisation'.
'From our first meeting in January to our latest discussion yesterday, and in the numerous phone calls in between, Pfizer has failed to make a compelling strategic, business or value case,' he said.
Johannson added that AstraZeneca has created a culture of innovation, with science at the heart of its operations, which will continue to create significant value for patients, shareholders and all stakeholders in the company.
'As an independent company, the entire value of AstraZeneca's pipeline will accrue to our shareholders. Under Pfizer's final proposal, this value would be significantly diluted,' he said.
'We have rejected Pfizer's final proposal because it is inadequate and would present significant risks for shareholders, while also having serious consequences for the company, our employees and the life sciences sector in the UK, Sweden and the US.'
Johannson also said AstraZeneca's board believes that a Pfizer takeover 'would create risks and uncertainties', including a potential reduction in research and development potential and capabilities; significant disruption to the delivery and value of AstraZeneca's pipeline; a negative impact on research and development productivity and output; and a reduction in value if Pfizer's announced business segmentation were applied to AstraZeneca's business.
Pfizer's Chairman and CEO Ian Read said the final proposal represents 'compelling and full value for AstraZeneca and that other issues raised by AstraZeneca 'do not represent material difficulties'.
'We are excited at the opportunity to create a scientific powerhouse, delivering great benefits to patients and science in the UK and across the globe,' he said.
'We believe that the benefits to all stakeholders can only be maximised through cooperative engagement between both companies.'
Pfizer has until 26 May to persuade AstraZeneca to begin a 'meaningful engagement with Pfizer' and extend the period for negotiating a possible deal.
Under the final proposal, Pfizer and AstraZeneca shareholders would own approximately 74% and 26%, respectively, of the combined company.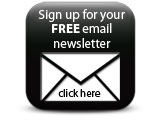 Pfizer has confirmed that it will not make a hostile bid directly to AstraZeneca shareholders and will only announce a firm intention to make an offer with the recommendation of the board of directors of AstraZeneca.
Companies