AstraZeneca sales drop owing to generic competition
Antipsychotic drug Seroquel revenue falls by 37% in first half of 2012
Anglo-Swedish drug manufacturer AstraZeneca reported a 16% fall in sales to US$14bn in the first half of the year, blaming generic competition and tough market conditions for the decline.
First-half figures were hit by the loss of exclusivity of the Seroquel (quetiapine) neuroscience franchise, which recorded a 37% fall in sales to $1.78bn. Seroquel IR sales fell by 52% to $1.03bn.
Revenues were also down for the gastrointestinal drug Nexium, by 15% to $1.9bn, and breast cancer drug Arimidex (–29% to $291m).
The figures were more positive for cholesterol drug Crestor (–2% to $3.09bn) and respiratory drug Symbicort (+1% to $1.52bn).
AstraZeneca saw regional revenues in the first half fall in the US, Western Europe, Canada, Japan, Australia and New Zealand, mainly owing to the loss of exclusivity in many drugs.
The only bright spot was China, where revenue increased by 17% to $729m.
Pre-tax profit fell 25% to US$5.05bn.
Simon Lowth, interim chief executive, said the firm had expected the decline in revenue and earnings. 'Despite these challenges we are on track to achieve our financial targets for the full year,' he said.
'The results in the first half of the year reflect the resilience of several of our brands and the benefits of disciplined cost management,' he added.
Lowth, who took over from David Brennan, who retired on 1 June, said AstraZeneca's long-term priorities remain unchanged.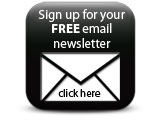 'We are driving the performance of brands that retain exclusivity, investing in markets with long-term potential, reshaping the cost base for sustainable competitiveness and continuing to drive for productivity on our investments in innovation, whether internally or externally sourced,' he said.
Companies