AstraZeneca sees revenue and profit fall owing to loss of exclusivity
Has 81 products in its pharmaceuticals pipeline
Pascal Soriot: We continue to invest in distinctive science
AstraZeneca reported a 4% fall in second-quarter revenue at constant exchange rates (CER), to US$6.23bn and a decline of 10% in core operating profit to $2.06bn as the impact from generic competition bites.
Loss of exclusivity on several key brands accounted for approximately $500m in revenue decline in the quarter, the firm said.
First-half revenue fell 8% at CER to $12.62bn, while core operating profit declined by 16% to $2.6bn.
The company reported a 31% second-quarter fall in sales of neuroscience drug Seroquel to $438m, a fall of 4% to $1.48bn for cardiovascular drug Crestor, and a drop of 39% for breast cancer drug Arimidex to $83m.
There were positive results in the second quarter for respiratory and inflammation drugs Symbicort (+8%) and Pulmicort (+4%), and oncology drugs Iressa (+7%) and Faslodex (+13%).
Pascal Soriot, Chief Executive, said the firm made 'real progress' in the second quarter in spite of the anticipated impact of the loss of exclusivity for some brands.
'We continue to invest in distinctive science, our pipeline projects, products and key markets and our five key growth platforms delivered a double-digit increase in revenue contribution,' he said.
Soriot added that in spite of the failure of rheumatoid arthritis treatment fostamatinib, the late-stage pipeline in the firm's core therapy areas is growing, and has been further strengthened with the acquisitions of Omthera Pharmaceuticals and Pearl Therapeutics and the recently announced collaboration with FibroGen.
He also said the decision to locate the firm's new UK strategic centre on the Cambridge Biomedical Campus reaffirmed AstraZeneca's commitment to invest in research and development productivity.
The AstraZeneca pipeline now includes 81 projects, of which 66 are in the clinical phase of development and 15 are approved, launched or filed in at least one major market. There are eight new molecular entity projects currently in late stage development, either in Phase III or under regulatory review, including two from recent acquisitions.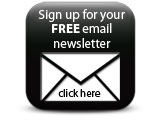 In the first half of 2013, across the portfolio, six projects have successfully progressed to their next phase, five molecules entered first human testing and 10 projects have been withdrawn.
Companies