Autoclave manufacturer Priorclave celebrates 30 years
The company has achieved considerable export success as well as supplying to UK organisations looking to purchase reliable and durable sterilisers
Priorclave, a small specialist British engineering company, is celebrating 30 years in the design, manufacture and world-wide supply of an extensive range of laboratory and research grade autoclaves.
The company has achieved considerable export success as well as supplying to UK organisations looking to purchase reliable and durable sterilisers. Throughout these past 30 years Priorclave has introduced leading autoclave design technology and created an extensive range of options and accessories that enable it to supply laboratory autoclaves to match precisely customer needs. It takes into account physical size and throughput requirements as well as overcoming potential problematical delivery situations and special install needs.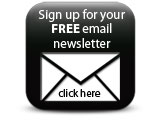 To-date, the Priorclave brand of laboratory autoclaves includes more than 66 models including benchtop, top and front loading designs, pass-through as well as powerdoor and stackable units, all available with vacuum options. These can be seen operating effectively around the world in laboratories located in UK, Europe, United States, the Middle East, Asia, Africa and Australasia and in sectors such as education, food, medical and pharmaceuticals.
Companies