Balanced Solutions voluntarily recalls all sterile compounded products
FDA inspection found poor quality control processes at Lake Mary plant in Florida
Balanced Solutions Compounding Pharmacy, a division of Axium Healthcare Pharmacy, of Lake Mary, Florida in the US, is voluntarily recalling all lots of sterile products compounded by the pharmacy that have not expired due to a lack of sterility assurance and concerns with quality control processes.
This follows an FDA inspection in March at Balanced Solutions, in which investigators observed poor practices and conditions, which may have exposed the company's sterile products to microbial contamination.
The FDA said its preliminary findings of sterile production practices and conditions at the site raise concerns about a lack of sterility assurance.
Further FDA analysis sampled chromium chloride injection from Balanced Solutions and identified gram-negative bacteria in the product. Gram-negative bacteria can cause disease and many types of infection, but the Sphingobacterium thalpophilum bacteria found in the solution does not usually cause infection in humans.
The FDA is advising patients who experience adverse reactions using any products made by Balanced Solutions to report them to the FDA's MedWatch Adverse Event Reporting programme either online, by regular mail or by fax.
Balanced Solutions said there have so far been 'no reports of injury or illness associated with the use of our sterile products' and that patient safety was its 'highest priority'.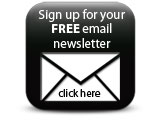 'Out of an abundance of caution, we have decided to initiate this voluntary recall to include all lots of all sterile products within expiry,' the company said.