Bauer takes role of president at Chemwerth
Formerly with Sandoz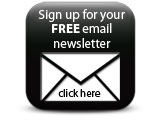 Jeffrey Bauer has taken over as president of ChemWerth, a US supplier of active pharmaceutical ingredients for generic medicines.

Prior to joining ChemWerth, Bauer was vice president of business development and licensing at Sandoz, a position that he held for five years beginning in 2005. At Sandoz, Bauer managed the US generic product portfolio as well as active pharmaceutical ingredient (API) sourcing and procurement.

Before Sandoz, Bauer worked at Eon Labs, a generic pharmaceutical company acquired by Sandoz in 2005. In total, Bauer has 18 years' experience in the pharmaceutical and medical device industries.

ChemWerth was founded in 1982 to supply the emerging generic pharmaceutical industry with sources of high quality APIs. The firm represents numerous US FDA approved facilities in China, as well as a growing number of cGMP manufacturing facilities in the US, Europe and India.


Companies