Bayer CEO Marijn Dekkers extends contract to the end of 2016
Werner Baumann appointed as Chief Strategy and Portfolio Officer and Johannes Dietsch to become Chief Financial Officer
Marijn Dekkers
German healthcare giant Bayer is to make some changes to its Board of Management going forward.
The contract of Chief Executive Dr Marijn Dekkers will be extended by just two years on expiration of the initial five-year period. Dekkers cited family reasons for extending his contract only until the end of 2016.
To ensure continuity in key aspects of Bayer's future development, the Supervisory Board has appointed Werner Baumann, currently Chief Financial Officer (CFO), as Chief Strategy and Portfolio Officer (CSPO) effective 1 October, 2014. Baumann's existing contract runs until 31 December 2017.
Also effective on 1 October, Johannes Dietsch, currently Senior Bayer Representative and CFO for Greater China based in Shanghai, will assume the position of Chief Financial Officer.
'We are pleased that Dr Dekkers, under whose leadership Bayer has continued its very positive development, will remain with us for a further two years. At the same time, today's resolutions lay the foundation for the sustained future development of our company and see us well placed in the long term in the areas of strategy and portfolio management,' said Werner Wenning, Chairman of the Supervisory Board.
Werner Baumann
Baumann joined Bayer in 1988. His first duties were in the Corporate Finance Department in Leverkusen. In 1991 he transferred to Bayer Hispania Comercial in Barcelona, Spain, to take up a position as controller, becoming assistant to the managing director in 1995. A year later, Baumann moved to Bayer Corporation in Tarrytown, New York, latterly heading up the global Business Planning & Administration organisation of the Diagnostics Business Group.
In July 2002, Baumann returned to Germany to become a member of the Executive Committee and Head of Central Administration & Organisation at Bayer HealthCare. In October 2003 he was appointed a member of the Board of Management of the newly formed subgroup Bayer HealthCare, also serving as the company's Labour Director.
As a member of the Board of Management and Labour Director of Bayer HealthCare Pharmaceuticals, Berlin, Germany, from 2006 to September 2009, he actively participated in this company's integration into the subgroup.
Baumann has been a member of the Board of Management of Bayer since January 2010. He is currently responsible for Finance and for the Europe region.
Johannes Dietsch
Dietsch joined Bayer as a commercial trainee. On completion of his training in 1984, he held a number of management positions in various departments within the company. He gained several years of overseas experience during two assignments at Bayer Japan, latterly as Chief Financial Officer in finance and administration.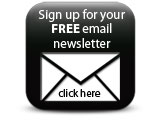 In 2001 he was made Head of Corporate Finance in the Finance Division, becoming Head of Finance in the Corporate Centre of Bayer in July 2002. In September 2011, he was appointed as Senior Bayer Representative and CFO for Greater China at Bayer China in Shanghai.
Companies