BioLife Solutions makes acquisition for cryogenic equipment
Biotechnology | Finance | Equipment
The bioproduction tool supplier for cell and gene therapies has acquired Custom Biogenic Systems to add liquid nitrogen laboratory freezers and cryogenic equipment to its portfolio
Photo as seen on company video showing robotic spot welding in the CBS production facility
US-based BioLife Solutions, a developer and supplier of bioproduction tools for cell and gene therapies, has acquired all of the assets of Custom Biogenic Systems (CBS). The privately held US company with operations located near Detroit is a specialist in design and manufacture of liquid nitrogen laboratory freezers and cryogenic equipment.
CBS also offers a related cloud-based monitoring system that continuously assesses biologic sample storage conditions and alerts equipment owners if a fault condition occurs. Revenue for 2019 is expected to be US$10 million to $11m.
CBS founder, sole shareholder and CEO John Brothers received $11m in cash and $4m of BioLife common stock for the sale. Brothers, now VP of Advanced Freezer Technologies at BioLife, may earn up to an additional $15m in cash or stock over the next five years, based on exceeding certain annual new product revenue goals.
We plan to integrate CBS' operations to grow the product line, diversify our revenue and reduce supply chain costs
Mike Rice, BioLife President & CEO, said:"We are keenly focused on assembling a robust portfolio of best-in-class cell and gene therapy bioproduction tools to reach our next financial milestone of $100m in annual revenue."
Rice believes that a hallmark of CBS products is innovative technologies through design and engineering expertise, and automated manufacturing capabilities.
"We plan to integrate CBS' operations to grow the product line, diversify our revenue and reduce supply chain costs for our evo dry vapor shippers by having certain components manufactured by CBS," Rice explained, adding that the company believes the addition will deepen engagement in the cell and gene therapy sector.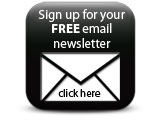 BioLife expects the following benefits from the CBS acquisition:
Sales and Marketing Leverage: BioLife expects to leverage existing relationships among its customer base of leading cell and gene therapy companies in the regenerative medicine market. CBS' advanced liquid nitrogen freezers play a critical role in the safe storage of high-value starting material, and manufactured cell and gene therapy products.
Manufacturing Capacity: To reduce reliance on non-US suppliers and to lower costs, BioLife plans to leverage CBS' engineering and manufacturing expertise to provide certain hardware components of the evo cold chain management system.
Companies