Biocrates Life Sciences acquires Metanomics Health
Biotechnology | Finance | Research
Biocrates Life Sciences, a global leader in targeted metabolomics, announced the acquisition of Metanomics Health a metabolomics biomarker development and healthcare services specialist based in Berlin, Germany
The joint company will now culminate years of metabolomics-based discovery in the development, approval and marketing of novel diagnostics, aiming to become the world leader in early disease detection. At the same time, the company is closing a significant financing round to support future growth.
BASF Plant Science, the former owner of Metanomics Health, will keep a minority share of Biocrates Life Sciences. The complementary skills and technologies of the merged companies will enable Biocrates to serve the fast-growing metabolomics market as total solution provider, with a focus on healthcare and pharmaceutical applications.
"Together, Biocrates and Metanomics Health provide the broadest technology and metabolomics product portfolio in the industry. These will enable us to provide deep metabolic phenotyping through targeted metabolomics profiling services, customised assays, targeted screening kits and comprehensive data interpretation. Moreover, the merger will enable us to develop kits for both Diagnostics and Companion Diagnostics," said Dr Wulf Fischer-Knuppertz, CEO of Biocrates.
"We are looking forward to further developing and expanding our offerings in the life science market. The completed financing round along with the merger allows us to increase our growth through accelerated kit development and regional sales expansion."
Biocrates is the only worldwide company to provide metabolomics kits, which are capable of multiplexing for up to 400 metabolites across multiple analyte classes in a single run.
These kits have contributed to more than 800 scientific publications and are being used in more than 100 mass spectrometry laboratories throughout the world.
Metanomics Health contributes a rich portfolio of novel metabolite-based cancer and cardiometabolic clinical biomarkers addressing high unmet medical needs as well as a strong technical foothold in broad profiling with global service customers.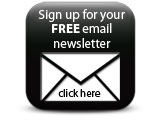 Dr Tim Bölke, Metanomics Health's Managing Director, who will continue to lead operations in Berlin and join the management team of Biocrates as Chief Medical Officer commented: "Metabolomics has the potential to bring a new dimension to diagnosis and patient stratification in precision medicine as well as to improve the drug discovery and development process. We are looking forward to extending and broadening our services and offerings to improve prognosis and diagnosis in areas of high unmet medical need, ultimately leading to earlier and better treatments."
Companies