Biologics Modular in deal with Specialty Operations Solutions for rapid deployment facilities
Facilities manufacturer signs agreement with leading supplier of research and laboratory services
Biologics Modular, a US manufacturer of Rapid-Deployment mobile modular cleanrooms, small scale GMP-compliant manufacturing facilities, analytical labs and containment facilities, has entered into a joint marketing agreement with Specialty Operations Solutions, a leading supplier of research, laboratory and regulated manufacturing services.
According to Clark H Byrum,Jr, president and ceo of Biologics Modular, Specialty Operations Solutions' experience with leading academic medical centers, CROs and healthcare companies, coupled with Biologics Modular's manufacturing expertise and technologies will provide a platform of success for the company's clients.
"Biologics Modular is excited to partner with SOS. Our mobile modular cleanrooms, analytical labs, and containment facilities will address the growing need for Rapid-Deployment facilities going forward," he said.
Kurt Last, president and ceo of Specialty Operations Solutions, added "Our clients face a variety of challenges regarding facilities for their research and manufacturing needs. One challenge that can be particularly difficult to address is the need for very rapid deployment of finished, qualified space to address an urgent research or manufacturing issue. This product can fit that need, and can do so for remarkably low cost.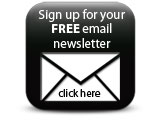 "In the case of a CGMP-compliant biologics manufacturing need, for instance, we are working with a client on a project now in which we will be able to turn over two of these Rapid-Deployment modules in as little as 16 weeks at about half the cost of conventional construction. This product can provide solutions to clients that were earlier thought to be impossible."
Companies