Biotage introduces Resolux HPLC columns
Optimised for peptide purification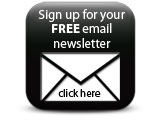 Biotage, a Swedish supplier of tools and technology for medicinal and analytical chemistry, has launched a series of HPLC columns for peptide purification.

The Resolux line delivers purification solutions for very short peptides up to large chains by offering consumables in three different pore sizes, the company says. The series will be available in three different surface chemistries, covering hydrophobic to hydrophilic peptides.

The products include analytical, semi-prep and preparative HPLC columns from 2.1mm to 30mm in diameter, for predictable scale-up from micro- to multi-gram scale.

According to Scott Carr, vice president of commercial operations at Biotage, the Resolux series is a perfect complement to the Syro Wave programmable peptide synthesiser, introduced earlier this year.

The Syro Wave is capable of both conventional room temperature parallel peptide synthesis and microwave assisted peptide synthesis. It is a fully automated and computer-controlled peptide synthesiser, based on a pipetting robot with a single arm.


Companies