Biotec Services International completes its rebranding into PCI Group
Expands capabilities of the PCI Group to deliver an integrated service for global studies of investigational products
Dr Fiona Withey outside the newly rebranded Biotec facility in Bridgend, South Wales
Biotec Services, acquired by PCI in September 2014, has rebranded as part of the PCI Group.
The rebranding brings together the expertise of two organisations and significantly expands PCI's capability to deliver an integrated pharmaceutical service for global studies of investigational medicinal products.
The broad range of services includes manufacturing, packaging and labelling, QP and GMP consultancy, global distribution and returned drug management, as well as consultancy services for clinical package design, global logistics planning and depot management over a range of temperatures from controlled ambient down to –196°C.
We are very excited about the investments PCI has undertaken of late
Dr Fiona Withey, Managing Director, UK Clinical Services, said: 'The rebranding of Biotec demonstrates to the global pharmaceutical community that by joining the PCI Group we are able to offer a significantly increased global capacity to deliver a worldwide offering to our clients across a wider range of services, while staying true to our core values of expertise, customer service, efficiency and flexibility.'
Withey added: 'We are very excited about the investments PCI has undertaken of late, the acquisition of Biotec and Penn Pharma along with the construction of a new North American Storage, Distribution and Returns Management site, increases the breadth of the PCI service offering and provides our clients [with a] significant opportunity to engage with a truly global pharmaceutical services organisation.'
Biotec recently expanded its Bridgend facilities in South Wales to support its clinical trial packaging and distribution services, as well as its cold chain solutions, which support medicines from +25°C down to –196°C.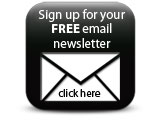 These facilities are an important part of PCI's network of sites encompassing both Europe and North America, providing clinical and commercial medicines to more than 100 countries globally.
Featured Companies
See also