Bormioli Rocco Pharma presents the pillars of its 2017 sales strategy
Bormioli Rocco Pharma plans to strengthen its position in key markets, enhance cross-selling, expand into emerging countries and deliver new products
Andrea Fulvi, Sales Director of the Company, in a recent interview reviewed the previous year's budget and announced the 2017 sales strategy.
The current year got off to a good start for Bormioli Rocco Pharma, confirming a great 2016 performance and expanding its production by substantial investments in glass and plastic packaging manufacturing plants.
The Sales Director Andrea Fulvi outlined a detailed plan for 2017, based on the synergy between several strategic pillars.
The first key element of the sales strategy is consolidation. Through longterm partnerships with the key customers, the Company aims to strengthen its position in key markets.
Moreover, the enhancement of cross selling will further boost partnerships, offering an even larger number of complete packaging solutions.
In the first quarter of 2017, Bormioli Rocco Pharma has already sealed several multi-year contracts with some of the most important global pharmaceutical players.
The second pillar of the strategy is expansion into new markets, focussing on promoting brand awareness and activities to forge strong partnerships with local agents and distributors.
The results confirm these business choices:
100 new customers acquired in 2016 and more than 40 in the first quarter of 2017.
Bormioli Rocco Pharma mainly targets markets with high potential in the pharmaceutical industry.
For these areas, the company has already launched dedicated development plans, including the enhancement of the logistic platforms in order to satisfy the increasing demanding requirements in terms of quality and service.
Another strategy to support expansion is exploring new segments of the pharmaceutical market, such as BioTech, Diagnostics and Animal Health.
It will also be crucial to focus on the Global Key Account Manager role to provide better coverage for strategic projects and meet the needs of the major multinational pharmaceutical companies.
Last but not least, product innovation. The Pharma Business Unit (BU) pipeline has never flourished more than it is now with Delta Glass Vials, Type I Amber Glass, Safe&Easy pediatric pack, Dual-Chamber systems and the new model of Dry Powder Inhaler. Moreover, the pipeline is constantly expanding with several other projects.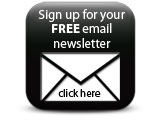 Such large-scale innovation allows Bormioli Rocco Pharma to fully meet customers' needs and to become their reference point for the development of more complex projects.
Companies