Bosch plant extension to create 70 jobs
Contract Manufacturing | Finance | Equipment | Packaging
Expanded Crailsheim plant will be operational by November
The topping out of the new €13m assembly hall at Bosch Packaging Technology's Crailsheim plant in Germany was celebrated in the presence of group executive management chairman Friedbert Klefenz, chief councillor Gerhard Bauer, Mayor Rudolf Michl and the entire workforce.
The expansion will create 70 new jobs, mainly in assembly and development, increasing the total workforce at Crailsheim to around 900 people.
Joachim Brenner, site manager, praised the progress of the construction project.
'We are right on schedule,' he said. 'I am impressed with the speed and progress of the construction work on this new facility for our Pharma Business Unit. Shortly we will have the capacity for even more efficient manufacturing processes.'
The new assembly hall covers an area of 6,600m2 and offers additional capacity for the manufacture of large-scale installations for the sterile filling and packaging of liquid pharmaceuticals. The facility is expected to be operational in November.
Around 130 people will be accommodated in a new 2,200m2 office complex. The new premises are expected to be ready for use in May 2013.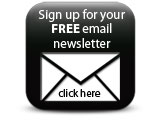 These office buildings are positioned alongside the new assembly hall. The entire complex uses a biogas plant to provide heat. Gas is transported to the Bosch site via pipelines from a local farm. This design reduces CO2 emissions by more than 450 tons annually.
Companies