Bristol-Myers Squibb and Lonza expand biologics manufacturing agreement
Biotechnology | Contract Manufacturing
Lonza will produce commercial quantities of a second Bristol-Myers Squibb biologic
Bristol-Myers Squibb and Lonza have announced a multi-year expansion of their existing biologics manufacturing agreement.
Under the contract expansion Lonza will produce commercial quantities of a second Bristol-Myers Squibb biologic medicine at its mammalian manufacturing facility in Portsmouth, New Hampshire, US.
Financial terms have not been disclosed.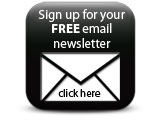 The two companies have been collaborating since 2003 to produce commercial supplies of a biologics medicine marketed by Bristol-Myers Squibb worldwide. Currently, Lonza also produces clinical supplies of an investigational biologics medicine for Bristol-Myers Squibb.
Featured Companies
See also