CIT acquires assets of LAB Research Inc
This acquisition makes the new group one of the world's top preclinical CROs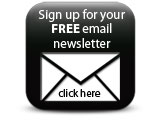 Applied Biology Company (ABC), the holding company of preclinical CRO, CIT Safety & Health Research Laboratories (CIT), based in France has purchased virtually all of the assets of LAB Research Inc of Laval, Quebec, consisting of three facilities located in Canada, Denmark and Hungary.

Through this acquisition, the newly created CIT-LAB group becomes one of the top five preclinical CROs, with consolidated sales of US$ 103m (€74m) and a staff of 830, spread over five sites in France (Evreux and Saint-Nazaire), Canada (Laval), Denmark (Lille Skensved) and Hungary (Veszprém). The financial details of the agreement were not disclosed.

CIT is an established player in the field of preclinical contract research with more than forty years of experience. The CIT-LAB group looks forward to fulfilling even more of the research outsourcing needs of its clients, especially in North America, thanks to LAB Research's facilities based in Canada. The Scandinavian and Central Europe.

LAB Research is a Canadian global non-clinical contract research organisation that provides contract research services to the pharmaceutical, biotechnology, agro-chemical, petrochemical and industrial markets.

'With the acquisition of Lab Research, we seized a major opportunity to create a global player serving the pharmaceutical, biotechnology and chemical industries. At a time when the biggest industry companies are turning to global outsourcing agreements, the new CIT-LAB group will be a partner of choice thanks to its ability to carry out a broader range of studies and to provide scientific synergies between facilities,' said Dr Jean-François Le Bigot, CIT and ABC executive chairman.

The company said that each centre of LAB Research will retain a local management team in order to make sure that its clients can benefit from reactivity and flexibility.


Companies