CMC Biologics and PATH MVI to develop monoclonal antibodies to treat malaria
Manufacture of monoclonal antibodies to the malaria parasite scheduled for CMC's Berkeley, US, facility
CMC Biologics has entered into an agreement with the PATH Malaria Vaccine Initiative (MVI) to develop and manufacture specific monoclonal antibodies to test for their capacity to protect humans against malaria infection.
CMC will develop a CHEF1 production cell line and process to manufacture MVI's monoclonal antibody, targeting circumsporozoite protein (CSP), for use by MVI in clinical research to study protection against P. falciparum infection.
Process development will be done at CMC Biologics' Bothell (Washington, USA) facility and transferred to its Berkeley (California, USA) facility for GMP manufacturing. Pending successful outcomes, this study may lead to the evaluation of additional monoclonal antibodies, targeting different epitopes, which have been engineered to protect humans against infection.
'By using CMC Biologics' 2.012 accelerated monoclonal antibody development solution, we will help MVI to achieve its mission to accelerate the development of promising malaria vaccines,' said Gustavo Mahler, PhD, Global Chief Operations Officer, CMC Biologics. 'We will deliver cGMP material for MVI's preclinical and Phase I/II clinical studies in 12 months — the fastest development timeline in the industry from DNA to delivery.'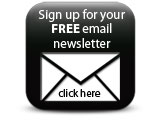 'We chose CMC Biologics as our CMO partner for their sophisticated technical capabilities, successful track record in the industry and speed of antibody development and production,' said Ashley J. Birkett, PhD, Director, MVI. 'Assuming this initial study is successful, we will evaluate other antibodies targeting novel vaccine targets for their capacity to protect humans against infection and, therefore, inform future vaccine development efforts.'
Companies