CPhI Istanbul 2015 opens as Turkey continues to dominate the MENA pharma region
Contract Manufacturing | Equipment | Packaging
Regional manufacturers expanding at double-digit pace with international pharma arriving
CPhI Istanbul, organised by UBM EMEA, will return to ICC Istanbul Congress Center, Istanbul, Turkey from 3 - 5 June 2015. The event, now in its second year, will be co-located with P-MEC, InnoPack and ICSE. Together, these four-events-in-one, provide an unrivalled meeting point for global suppliers of raw materials, machinery, packaging solutions and contract services to interact with domestic and international visitors and deliver pharmaceutical products across Eurasia.
Turkey is fast emerging as a new hub for pharma manufacturing. This year, CPhI Istanbul will welcome more than 200 exhibitors from 23 countries and more than 4,000 visitors. The pharma market in Turkey is now valued at 14.6bn Turkish Lira (an 8% increase from 2013) with CPhI Istanbul the integral gateway for companies looking to deliver drugs throughout Central Asia, the Middle East, North Africa and Eastern Europe.
Moreover, Turkey's domestic pharma economy has more than 300 companies – most of which are cGMP compliant – and produces more than 8,000 drugs. In contrast, exports have grown nearly 5% in the past year to reach a total of just under $1 billion, with South Korea, Switzerland, Germany, Iraq and Iran its main partners.
The 2014 CPhI Pharma Insights report, produced by CPhI in collaboration with GBR, stated that many of Turkey's largest manufacturers are reporting double-digit growth rates. An updated analysis report will be launched at the 2015 event, providing attendees with vital information to help make business decisions across this diversifying region.
Gökhan Gökçe, partner at law firm YükselKarkınKüçük, commenting on international interest in Turkish pharma, said: 'In the coming five years we will continue to see multinational corporations invest in the Turkish market, and we know of several large global companies that are looking to make buy-ins.'
To help attendees traverse the diverse range of contacts and businesses, CPhI Istanbul provides a 'Supplier Finder Desk' and 'CPhI mobile app'. These services have been specifically designed to help attendees achieve their individual business goals and to make on-site navigation easier.
'Turkey is the sixth largest market in Europe, and 16th largest globally. However, it is its position as the distribution hub for the entire MENA region that is attracting so much international interest,' said Erik Heemskerk, Brand Director at UBM EMEA. 'More and more companies are looking to break into what is a dynamic and reforming market and CPhI Istanbul provides the best platform to facilitate this.
The event successfully brings together both domestic and international buyers and suppliers and has, undoubtedly, contributed to the continued expansion of one of the fastest developing and most vibrant pharma manufacturing economies. What is noticeable about the event's profile is the growth in the interest we are seeing from international pharma companies.'
The main sponsor of the CPhI Istanbul 2015 is Deva and the event is organised with the support of the Ministry of Health (Turkish Medicines and Medical Devices Agency); the Pharmaceutical Manufacturers Association (IEIS); and KOSGEB (Republic of Turkey Small and Medium Enterprises Development Organisation).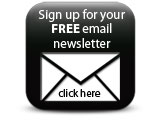 Highlights of CPhI Istanbul 2015 include:
Co-location with P-MEC, InnoPack and ICSE providing services and opportunities through the whole supply chain;
Exhibitor showcases to enable attendees to learn about the newest products and services;
Suppliers finder desk, which allows attendees to target prescriptively products and services tailored to their needs.
Companies