CPhI to launch new North American show in May 2017
Ingredients | Equipment | Packaging | Research
CPhl North America will take place on 16–18 May 2017 at the Pennsylvania Convention Centre in Philadelphia (PA, USA) alongside InformEx
CPhI, the international pharmaceutical business and networking event, has added CPhI North America to its global events portfolio.
Positioned to connect buyers and suppliers from across the pharmaceutical supply chain, the event will bring together top industry influencers and key pharma innovators under one roof to offer North America's most thought provoking programme yet.
The launch of this event comes at a time when the industry continues to experience growth. The North American generic pharmaceuticals market stands as the largest globally, valued at US$71.8bn, with expected growth of 3–6% annually between 2016 and 2020. On a larger scale, the global market for pharmaceutical contract research and manufacturing services (PCRAMS) is set to grow by an average of 13.6% each year until 2017, by which time it will be worth $136bn.
'CPhI North America will provide an unrivalled opportunity to become a key stakeholder in a leading pharma landscape,' said CPhI North America Portfolio Director, Robyn Duda. 'With the projected growth of the pharma industry in this region, there isn't a better time to bring such an established pharmaceutical event to North America in 2017.'
CPhI North America will bring the entire pharmaceutical value chain together at one time to serve as the platform for thought leadership, partnerships and innovation in the North American pharmaceutical industry. The event will offer exclusive networking and educational opportunities, including an onsite conference programme hosted in partnership with CBI, a life science conference producer. The event will focus on the buying and selling of pharmaceutical ingredients and APIs. As well as ingredients, conference verticals will include contract services, packaging, machinery/technology, finished dosage formulation and biopharmaceuticals.
To serve the needs of the North American pharmaceutical supply chain the following brands, affiliated with CPhI Worldwide, will comprise the zoned show floor: CPhI North America will focus on pharmaceutical ingredients with exhibiting companies covering ingredients, APIs, excipients and more; ICSE will connect the pharmaceutical community with outsourcing solution providers; InnoPack will offer innovative and diverse drug delivery solutions to satisfy the changing way in which medication is packaged and delivered; and FDF will bring every aspect of the finished dosage supply chain together.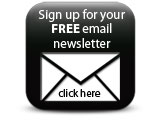 'It has been tremendous hearing the positive reaction from customers, associations and business partners alike regarding this new regional addition of the CPhI brand in North America,' commented Rutger Oudejans, Brand Director, UBM EMEA, Pharma Portfolio. 'The feedback reinforces this exciting launch as a key platform for doing business in the US pharma market and indeed the biggest pharmaceutical market in the world.'
Companies