Catalent and UMN Pharma in biosimilar collaboration in Japan
Biotechnology | Contract Manufacturing
UMN will produce biosimilars using GPEx technology from Catalent
Catalent Pharma Solutions has agreed to provide UMN Pharma with a broad range of biosimilar cell lines using its GPEx technology.
UMN Pharma and its subsidiary Unigen, which is a contract manufacturer, will produce a number of biosimilars using Catalent's GPEx cell lines. UMN Pharma will also build an alliance of pharmaceutical companies for product development including clinical trials, marketing and sales. UMN Pharma plans to begin multiple biosimilar projects through alliances for the Asian market.
'There are great synergies between UMN Pharma and Catalent in terms of technologies, business structure, speed and culture,' said Masahiro Michishita, executive chairman of UMN Pharma.
'Harnessing Catalent's broad biologics development and cell construction expertise gives UMN Pharma a unique platform to grow our biosimilars business globally.'
There are great synergies between UMN Pharma and Catalent
Barry Littlejohns, Catalent's business unit president, added: 'This agreement will allow Catalent to continue to grow its biologics development and manufacturing interests of multiple biosimilars and NBEs, particularly in the Asian market. UMN Pharma's ambitious expansion plans reflect Catalent's strategy for growth in what we consider to be a key market.'
Founded in 2004, UMN Pharma now has three manufacturing facilities in Japan focused on the development of influenza vaccines based on insect cells. Supported by the Japanese government, UMN Pharma currently has three 600L bioreactors for influenza vaccine production. In response to the emerging demand for influenza vaccines and for new biological entities (NBEs) and biosimilars, it has commissioned two additional 21,000L units in Gifu, to be operational by 2013. The company will then add another two 21,000L facility by 2016.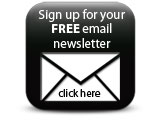 Catalent's biologics group has expressed more than 360 cell lines for clients, with dozens of on-going clinical trails throughout the world and two products using the GPEx technology currently on the market. A new facility with 500L and 1000L single use bioreactors for cGMP manufacturing will be opening in Madison, Wisconsin, US in spring 2013.
Companies