Catalent chooses new Chief Information Officer
Charles Lickfold has been chosen to take over as Senior VP, Chief Information Officer, after John McGill retires
Charles Lickfold, new Chief Information Officer
Catalent, the global provider of advanced delivery technologies, development, and manufacturing solutions for drugs, biologics, cell and gene therapies, and consumer health products, has appointed Charles Lickfold as Senior VP, Chief Information Officer. Lickfold has succeeded John McGill, who, following a period of transition, plans to retire in September 2020.
Lickfold will report to Alessandro Maselli, the company's President and Chief Operating Officer, and assume responsibility for Catalent's global IT services and technology, overseeing all aspects of information technology service and functions at the company's global network of facilities. In addition, Lickfold will lead Catalent's continuing digital transformation and automation strategy while ensuring the most rigorous data integrity standards are met.
With more than 20 years of experience in digital and information technology, Lickfold has demonstrated significant IT leadership in the pharmaceutical services industry throughout his career. Prior to joining Catalent, he held numerous leadership positions, including Chief Information Officer at Alcami, Avara Pharmaceutical Services, and Gilbarco Veeder-Root. He also served as Vice President and Head of IT for Patheon. His depth of experience in both applications and infrastructure across diverse IT environments includes extensive work in the areas of IT transformation, corporate mergers and acquisitions, and business change programmes. Mr. Lickfold began his career as a management consultant in the life sciences practice of Ernst & Young LLP after earning his bachelor's degree in computer science from the University of Kentucky's College of Engineering.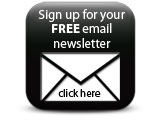 "At the heart of any company is its function to interact digitally, communicate globally, and protect internal systems to ensure the integrity of the business. In recent months, the ability to work remotely has been put to the test, and our investments in information technology have been central to Catalent's success in continuing to function efficiently," said Maselli. "We welcome Charlie to Catalent and look forward to gaining the benefit of his experience and expertise. I also want to thank John for his leadership and contribution to the company over the last seven years, and wish him all the best in his retirement."
Companies