Catalent latest technology improves titers and cell-specific productivity
The next-gen GPEx expression platform has been shown to improve titers up to four-fold, potentially to 10 g/L for standard monoclonal antibodies
Photo as seen on corporate video
Catalent has announced the launch of GPEx Boost, its next-generation cell line development technology.
The US-based CDMO said the new technology enhances its proven GPEx expression platform through multiple improvements, including utilisation of glutamine synthase (GS) knock-out Chinese hamster ovary (CHO) cell line.
"GPEx Boost technology builds on the proven GPEx platform to enable significantly higher productivity and stability for even the most difficult-to-express proteins," explained Michael Riley, President, USA Region of Catalent Biologics.
Riley said this new proprietary platform can also be combined with other state-of-the-art technology, such as the Beacon system, "to provide a unique development tool for our customers".
Catalent said the GPEx Boost had been shown to improve titers up to four-fold, potentially to 10 g/L for standard monoclonal antibodies, while maintaining the stability benefits offered by the traditional GPEx platform.
In addition, benefits have been observed in cell growth and viability. "Developmental timelines for projects can be shortened and made more efficient by combining this new platform with the rapid screening capabilities of Berkeley Lights' Beacon optofluidic platform, and ambr automated micro bioreactors," Catalent said.
Catalent's proprietary GPEx technology creates stable, high-yielding mammalian cell lines with high speed and efficiency.
According to the company, the advantages of applying GPEx technology span from early feasibility studies to clinical manufacturing, through to commercial-scale production.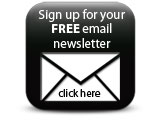 To date, 12 biopharmaceutical drugs produced using GPEx technology have been approved and marketed, with more than 120 ongoing clinical trials utilising therapeutic candidates developed using the GPEx platform.
Companies