Catalent provides manufacturing for carcinoid syndrome drug
Contract Manufacturing | Regulatory
Manufacturing of the Lexicon Pharmaceuticals' orphan drug follows recent US Food and Drug Authority approval
Lexicon Pharmaceuticals' orphan drug, XERMELO, has been approved by the US Food and Drug Administration (FDA).
XERMELO (telotristat ethyl) 250mg is an orally administered therapy for the treatment of carcinoid syndrome diarrhoea in combination with somatostatin analog (SSA) therapy in adults inadequately controlled by SSA therapy.
Carcinoid syndrome is a rare condition that occurs in patients living with metastatic neuroendocrine tumours (mNETs).
It is characterised by frequent and debilitating diarrhoea, as well as facial flushing, abdominal pain, fatigue and eventually heart valve damage.
Catalent's role
Catalent Pharma Solutions has been working in partnership with Lexicon since 2007 to develop the drug formulation. The provider of delivery technologies and development solutions will be manufacturing XERMELO for commercial supply.
Catalent undertook development and manufacture of the drug at its 450,000sqft Kansas City facility (Missouri, USA).
In the facility, the company provides a range of fully-integrated support services, including: formulation development and analytical testing; clinical and commercial-scale manufacturing; and packaging of various oral dose forms.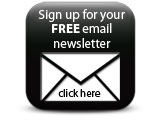 Matthew Mollan, General Manager at Catalent's Kansas City site, said: "Catalent first partnered with Lexicon when the drug was in Phase I development and continued to support its manufacture through to supplying launch products."
Companies